It is with some sadness that were identified here this program, because it was done at the request of a person in vworker, but due to some problems… Here is the program for those who want to see, use and modify.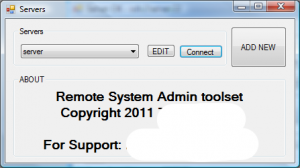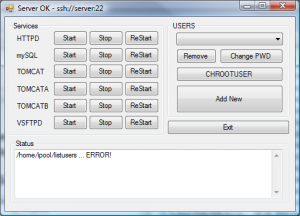 The program is done in vb.net (2005) and uses a sqlite3 database (also includes the sqlite binaries).
Uses plink.exe to run the commands over ssh ( Here you will find more information on how to use ).
This code is free for use, just ask you to continue to be distributed for free, If someone to profit from it, I appreciate a small contribution.
Download HERE.
Any question or comment, I am available both here in miguelferreira.net as in facebook.
SSH ADMIN / RSAT – SSH remote administration